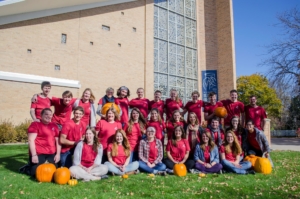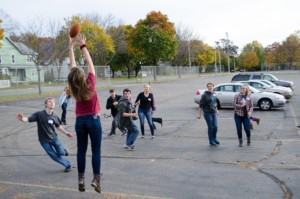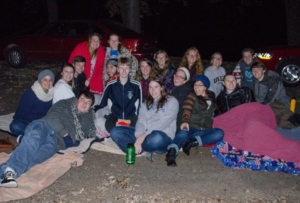 Koinonia – Fall Student Retreat – Oct 20-22, 2017
The 2017 Fall Student Retreat (Koinonia) is fast approaching! Why should you attend Koinonia?
– Enjoy a weekend off-campus
– Make new friends (Koinonia = Greek for Community)
– Eat tons of food
– Play outdoor/indoor games
– Meet our awesome student leaders
– Hear inspiring testimonies
– Explore the Catholic faith
– Encounter Jesus Christ
*** MUST be a current UW-Stout or UW-Eau Claire student to register for this retreat. ***…
Koinonia begins at 4:00 PM on Friday and ends at 12:00 PM on Sunday at St. Joseph Catholic Church in Menomonie, WI. Retreat spots are limited and will be accepted on a first come-first served basis. While Koinonia is a Catholic retreat, non-Catholic students are more than welcome to attend.
Retreat cost is $50 per student.* This fee helps cover the cost of food and retreat materials. Cash, check, and credit cards are accepted. If paying via check, please make your check payable to "Newman Community".
*If retreat cost is prohibitive and causes undue financial hardship, please contact Steve Drapalik, Director of Campus Ministry at director@stoutcatholic.org.